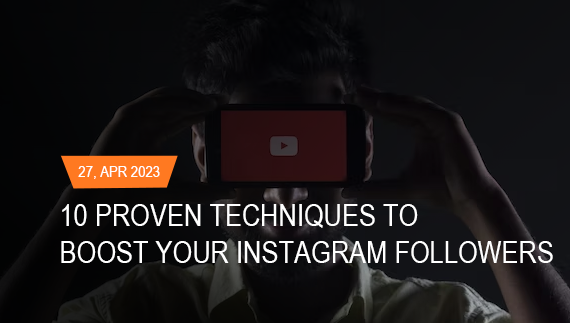 10 Proven Techniques to Boost Your Instagram Followers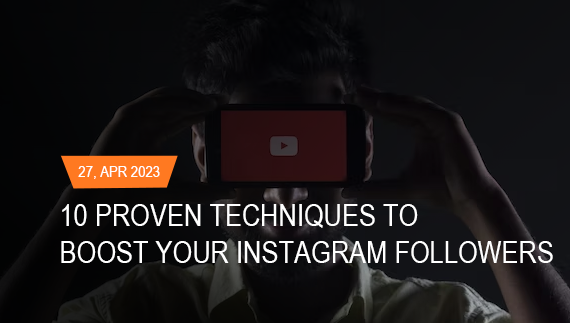 Are you looking for 10 ways to increase your Instagram followers? Whether you're a small business owner, influencer, or simply trying to build your personal brand, having an engaged audience on Instagram is an essential part of success. Growing your Instagram followers can be challenging, but with the right strategies and proven techniques, it can be done. Here are 10 proven techniques to boost your Instagram followers.
1) UseHashtags
Hashtags are the key to getting your posts discovered on Instagram. By including relevant hashtags, you can attract more followers who are interested in your content. Here are a few tips on how to effectively use hashtags to grow your Instagram following:
1. Do Your Research – Before you start using hashtags, it's important to research which ones are popular and relevant to your niche. You can use tools like Hashtagify or All Hashtag to find the most popular hashtags in your industry.
2. Create Your Own Hashtags – Creating a unique hashtag for your brand or business can help you stand out from the crowd. Encourage your followers to use your hashtag when they post about your products or services.
3. Use a Mix of Hashtags – Using a mix of popular and niche-specific hashtags can help you reach a wider audience. Avoid using too many hashtags in one post, as it can look spammy.
4. Hide Your Hashtags – To keep your posts looking clean and professional, hide your hashtags by adding them to the comments section instead of including them in the caption.
5. Monitor Your Hashtag Performance – Keep track of which hashtags are driving the most engagement and adjust your strategy accordingly.
By using hashtags effectively, you can attract more followers who are interested in your content and grow your Instagram presence.
2) Geotag Your Posts
Geotagging is another powerful feature on Instagram that can help increase your following. Geotagging means adding a location to your post, and it is a great way to reach out to a specific audience.
For instance, if you are posting about your favorite coffee shop, geotagging it will help your post to reach out to the people who are interested in the coffee shop or people who are around the coffee shop location.
Using geotagging in your Instagram posts makes them more discoverable, and this increases the chances of your posts getting more engagement, which in turn can lead to more followers.
To add a location to your post, you can either search for the location manually, or you can select a location from Instagram's list of nearby places.
In addition, you can also use the "Add Location" sticker on your Instagram Stories, and this can help your posts get more exposure.
Geotagging your posts is an excellent way to target specific groups of people and expand your reach on Instagram. By adding location tags to your posts, you can increase the visibility of your posts and potentially gain more followers who are interested in what you have to offer.
3) Post User-Generated Content
If you want to boost your Instagram following, one of the most effective techniques is to post user-generated content (UGC). This type of content is created by your followers, and it can take many forms, from photos to videos to stories.
There are a few reasons why UGC is so powerful on Instagram. For one, it provides social proof that your brand is popular and well-liked. When people see other users enjoying your products or services, they're more likely to follow your account and engage with your content.
Additionally, UGC can be a valuable source of content for your own feed. Instead of having to create everything from scratch, you can leverage the creativity and enthusiasm of your followers to generate fresh, interesting posts.
To start using UGC in your Instagram strategy, you'll need to encourage your followers to create and share content related to your brand. This can be as simple as asking them to tag your account in their posts or offering incentives like a chance to be featured on your page or win a prize.
When you do start receiving UGC, be sure to give credit to the original creator by tagging their account and thanking them for their contribution. This helps build a sense of community around your brand and encourages even more followers to get involved.
Overall, user-generated content is a powerful tool for boosting your Instagram following and engagement. By leveraging the creativity and enthusiasm of your followers, you can create a feed that's both compelling and authentic.
4) Partner With Complementary Brands
Collaborating with complementary brands is a fantastic way to gain new followers on Instagram. Not only can you cross-promote each other's products or services, but you can also introduce your followers to a brand they may not have discovered otherwise.
To get started with brand partnerships, consider reaching out to businesses in your niche that offer products or services that complement your own. For example, if you sell workout equipment, you could partner with a nutrition brand that offers supplements or healthy snacks.
When you collaborate, make sure that you are offering something valuable to your audience. This could be a discount code, a special bundle of products, or even a joint contest or giveaway.
Make sure to tag your partner in your posts and stories so that your followers can easily discover them. Also, encourage your partner to share your content with their own followers.
When executed correctly, brand partnerships can be a win-win for both parties, leading to increased followers, engagement, and sales. Just make sure that any partnership aligns with your brand values and fits seamlessly with your overall aesthetic.
5) Run an Influencer Campaign
Another effective way to increase your Instagram followers is to partner with influencers who have a similar audience as yours. Influencer marketing can help you reach a wider audience and gain more visibility on the platform
To run an influencer campaign, start by identifying the influencers who are relevant to your niche and have a significant following. Look for influencers who are aligned with your brand values and have an engaged audience.
Once you have identified the influencers you want to work with, reach out to them with a collaboration proposal. You can offer them a product or service in exchange for a post on their Instagram profile promoting your brand. Alternatively, you can pay them for their services.
When collaborating with influencers, make sure that their content is authentic and aligned with your brand values. Don't ask them to promote products or services that are not relevant to their audience or that they wouldn't genuinely use themselves.
Finally, track the results of your influencer campaign to measure its effectiveness. Look at the engagement, reach, and conversion rate to determine if the collaboration was successful in boosting your Instagram followers. You can also use tools like Instagram Insights or Google Analytics to monitor the results of your campaign.
In conclusion, partnering with influencers can help you increase your Instagram followers, reach a wider audience, and build your brand's credibility on the platform. Choose the right influencers, collaborate on authentic content, and track your results to see the benefits of influencer marketing.
6) Host a Giveaway
Hosting a giveaway on Instagram can be a fun and effective way to increase your followers. To get started, decide what you want to give away. It could be a product, a gift card, or even an experience.
Next, decide how people can enter your giveaway. You might ask them to follow your account, like your post, and tag a friend in the comments. Or you might ask them to repost your post on their own account and tag you in the caption.
Be sure to clearly outline the rules and deadlines for entering your giveaway. And don't forget to promote your giveaway across all of your social media platforms.
When your giveaway is over, announce the winner and follow through on your promise to give away the prize. You may even consider hosting another giveaway in the future to keep your followers engaged and excited about your brand.
7) Take Advantage of Instagram Stories
Instagram Stories is a great way to increase your followers and engage with your audience. With over 500 million daily active users, this feature allows you to share photos and videos that disappear after 24 hours. Here are some ways to use Instagram Stories to increase your followers:
Instagram Stories allows you to add filters and effects to your photos and videos. Use them to make your stories more eye-catching and interesting.
Post stories on a regular basis to keep your followers engaged. This will increase your visibility on the platform and keep your audience interested in your content.
Share Behind-The-Scenes Content:
Instagram Stories is a great platform to share behind-the-scenes content of your business. This gives your followers a glimpse into your business and makes them feel more connected to you.
Stickers are a great way to add fun and interactive elements to your stories. Use polls, questions, and emojis to engage with your audience.
Include calls to action in your Instagram Stories to encourage your followers to take action. For example, you can ask them to swipe up for more information, visit your website, or follow your page.
Use relevant hashtags in your stories to increase your visibility on the platform. This will make it easier for people to discover your content and follow your page.
Collaborate with other businesses and influencers to increase your exposure on Instagram. This will introduce you to a new audience and help you gain new followers.
Overall, Instagram Likes Stories is a great platform to increase your followers and engage with your audience. Use these tips to make the most of this feature and grow your Instagram presence.
8) Use Relevant Hashtags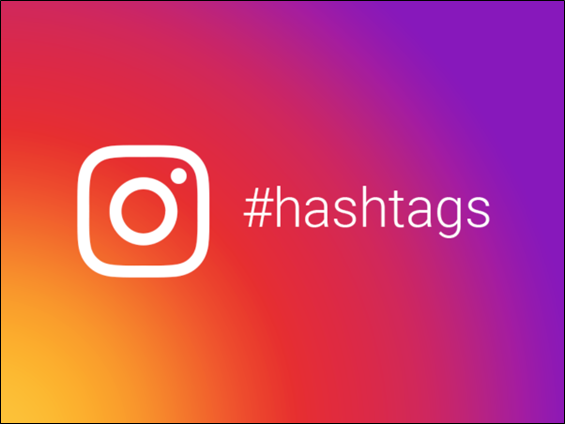 One of the most important aspects of gaining Instagram followers is using the right hashtags. Hashtags make it easier for users to find your content, and they can help boost your engagement and reach.
However, using random hashtags that have no relevance to your post is not an effective strategy. Instead, use relevant hashtags that accurately describe the content you're sharing. This will increase the likelihood of your post appearing in search results and being seen by the right audience.
To find relevant hashtags, do some research and see what hashtags are popular in your niche. You can also use Instagram's suggested hashtags feature or explore other accounts in your industry to see what hashtags they're using.
It's also important to use a mix of popular and niche hashtags. Popular hashtags have a larger audience, but they also have more competition. Niche hashtags may have a smaller audience, but they can help you reach a more targeted and engaged audience.
In addition to using relevant hashtags, make sure to keep your captions and content engaging and high-quality. This will help attract new followers and keep your current ones engaged.
By using relevant hashtags, you can increase your visibility and attract new followers who are interested in the content you're sharing. Don't underestimate the power of a good hashtag strategy when it comes to growing your Instagram following.
9) Post at Optimal Times
When you post your content on Instagram is just as important as what you post. To maximize your reach and engagement, you need to post at the optimal times when your target audience is most active.
You can use Instagram insights to find out when your followers are online and when they are most likely to engage with your content. Simply go to your profile and click on the Insights button, then select Audience to see the breakdown of when your followers are active.
Typically, the best times to post on Instagram are during weekdays, either early in the morning before work, during lunchtime, or after work hours. However, the best time for you might be different depending on your target audience and location.
Experiment with different posting times and track your engagement rates to determine which time slots work best for you. You can use scheduling tools like Later or Hootsuite to schedule your posts in advance so that you can ensure your content goes out at the optimal times even when you are busy or offline.
Posting at optimal times is an effective way to increase your reach and engagement on Instagram. By consistently posting at times when your audience is most active, you are more likely to get your content seen and engaged with by your target audience.
10) Analyze Your Results
Finally, to really maximize your efforts on Instagram, it's crucial to regularly analyze your results. By keeping track of what's working and what's not, you can make adjustments to your strategy as needed and ensure that you're continually moving forward.
Start by tracking your follower growth over time. Look at which posts are receiving the most engagement and try to replicate those results in the future. You can also use Instagram's built-in analytics tools to gain deeper insights into your audience, including demographics, engagement rates, and more.
Once you have a good handle on your analytics, experiment with different types of content to see what resonates with your audience. For example, you might try posting more video content, or focus on sharing behind-the-scenes glimpses of your brand.
Overall, remember that building a strong following on Instagram takes time and effort. But by consistently implementing these ten proven techniques, you'll be well on your way to growing your audience and engaging with your followers on one of the world's most popular social media platforms.